Postdoctoral Scholars: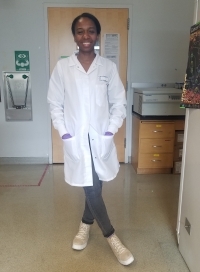 Postdoctoral fellow 
Education
Wake Forest University, Ph.D. in Molecular Medicine, 2017
Howard University, BS in  Biology magna cum laude,  2011
Research Interests
Redox biology
Tumor microenvironment
Radiation and immunotherapy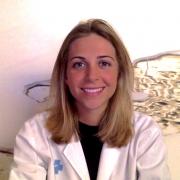 Postdoctoral fellow 
My main interests are bioinformatics and clinical data science. I am a Medical Doctor by the University of Barcelona (2014) and specialized on Radiation Oncology at the Catalan Institute of Oncology (2019). Thanks to large-scale transcriptomic repositories, such as The Cancer Genome Atlas, I am currently working on uncovering new mechanisms that could potentially increase tumor cells sensitivity to radiation and genotoxic chemotherapy.
 Moloud Aflaki Sooreshjani, Ph.D. 
Postdoctoral fellow 
Education
Purdue  University, Ph.D. in Chemical Biology, 2021
Razi Vaccine and Serum Research Institute, M.S. in Medical Microbiology,  2010
University of Tehran, BS  in Molecular and Cell Biology-Microbiology, 2007                      
Research Interests
Ph.D. Student 
Ph.D. student 
Education
Technical University Munich,  Germany  Ph.D. student (expected degree early 2022) 
Technical University Munich, Germany, MS in Radiation Biology, 2017
Bonn-Rhein-Sieg University of Applied Sciences, Germany, BS in Applied Biology,  2015 
Research Interests
Visiting Scholars: 
Visiting scholar 
Education
University of Hertfordshire, UK, BSc (Hons) Molecular Biology
Research Interests
TGFβ signaling
DNA damage response
Radiotherapy and space radiation
Visiting scholar 
Education
PMAS-Arid Agriculture university, Rawalpindi,  Ph.D. student in BioChemistry (current) 
PMAS-Arid Agriculture university, Rawalpindi,  M.Phil. (Biochemistry) 2016 
PMAS-Arid Agriculture university, Rawalpindi, M.sc (Biochemistry) 2014 
University of Punjab, B.sc  (Bot, Zoo, Chem) 2012 
Research Interests
TGFβ signaling in plants and natural compound extracts 
DNA Damage response
Biochemistry of drug resistance 
Former Lab Members (UCSF): 
Qi Liu (postdoc and research scientist)
Lin Ma  (postdoc)
Oliver Reiners (postdoc)
Alba Gonzalez-Junca (postdoc)
Luis Borrero-Garcia (postdoc)
Yufei Zheng (visiting scholar)
Genwen Chen  (visiting scholar) 
Dixon Hoffelt (staff research associate)
Jingli Wang (research scientist)